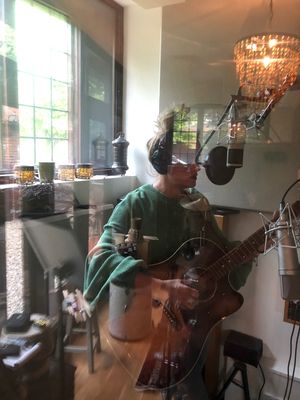 Lesley Pike has been described in the press as having the uncanny ability to translate half a minute of life experience into a profound musical statement. Having cut her teeth in the Toronto folk scene after earning an Honours Bachelor degree in Classical Music (Piano) at Ontario's Wilfrid Laurier University, this small-town Canadian gal retains her roots but has since been embraced by major cities around the world. Initial forays to the UK, which included invitations as Gibson's featured performer at Robert Redford's Sundance Film Festival at the famed O2, led to the recording of her album November in London with legendary Canadian producer/guitarist/songwriter James Bryan (Philosopher Kings, Nelly Furtado, Lisa Marie Presley) at Kensaltown & Abbey Road Studios. "November" earned features on Spotify's home page, performances on Canada AM, Global National, CBS, The BBC, The CBC and Sirius Radio amongst others, and saw Pike touring in Canada, America, Ireland and the UK.  
Known for her engaging and usually hilarious live shows, Lesley is most at home on stage and has toured extensively, sharing the stage with Jason Mraz, Darius Rucker, Cowboy Junkies, Dar Williams, The Dunwells, The Devlins, Joan Osborne, Stephen Kellogg, Jon Allen and many more. She also once almost fell into Lake Okanagan while performing for a literal boat-load of celebrities during a charity event. So there's that.  
Most recently Lesley teamed up with multi-Juno winner Tim Abraham to record "Honey & Rust"  in Canada & the UK, which features nine original tracks including collaborations with the UK's beloved Jon Allen, Canada's Peter Katz and American Grammy nominee Ari Hest.  The album, Pike's most personal to date, chronicles what she refers to as the 'painful, messy, magical and alchemic process' of heartbreak and healing.  "Honey & Rust"  releases autumn via Fontana North / Universal in North America and early 2020 in the UK / EU.